With the progress of society, science and technology and culture, the security of mechanical locks has become increasingly inadequate to meet the needs of the people. At this time, smart locks came into being. It is safer than traditional mechanical locks and has advantages. Electronic smart locks (including password locks, card locks, fingerprint locks, iris locks, etc.) have become more and more obvious as a new generation of identification technology. They will gradually replace mechanical locks as the new protagonist of the lock industry. Here's to introduce the joining process and joining advantage of Gao Bang Tai Smart Lock. Hope to help you!
Gao Bangtai smart lock joining process
1. The two sides negotiated in detail, and briefed investors on the basic conditions and intentional agent details of Gao Bangtai network intelligent door locks;

2. Introduce the details and product functions of the agent Gao Bangtai network intelligent door lock products;

3. Investors fill out the agent registration form and submit relevant documents;

4. To verify the investor's credentials and qualifications, analyze and determine whether it is appropriate to reach an agency relationship;

5. Determine the investor's agency level, agency area, and sign agency contracts;

6. Conduct comprehensive technical, business, and promotional materials support, grant agency certificates, and determine the agent system;

7. Conduct agent assessment period and formulate agency regional marketing plan and agent system;

8. Achieve a comprehensive agency relationship.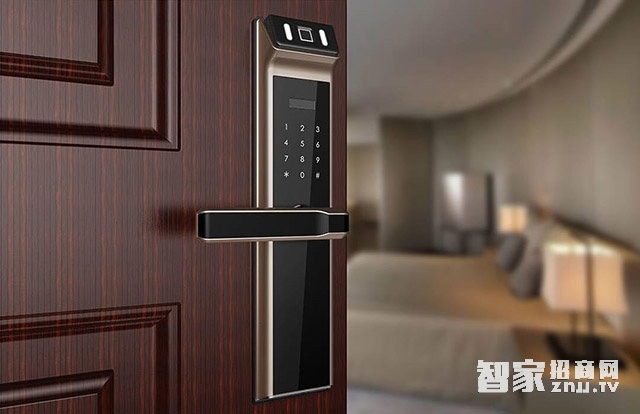 Gao Bangtai smart lock joining support
1. Guarantee to provide high quality products.

2. Provide perfect sales (sales) service.

3. Provide product and marketing training.

4. Provide other market development experience in a timely manner and provide or convey local customer demand information.

5. Provide product exclusive regional protection and price protection services.

6. Provide unified print support and other promotional support.

7. Provide the support for key project customers.

The above is to provide everyone with high Bangtai smart locks to join the process and join the advantages of information, want to shop to do the agency or interested can understand, Gao Bangtai smart lock is indeed a good use of safe and convenient lock, high cost , friends around have used it to evaluate it is very good, thank you for your visit ~ ~

WIFI Smart Lock (http://zns.znjj.tv)-Professional smart lock agent joining website, providing the industry's most comprehensive intelligent fingerprint password lock joining agent, smart lock product library, smart door lock price, smart lock brand , smart lock manufacturers Daquan information, welcome to browse online consulting.

Direct Dyes,Eco Friendly Dyestuff,Fabric Dye,Basic Dyes

ZHEJIANG E-DYE SUPPLY CHAIN MANAGEMENT CO.,LTD. , https://www.easytodyes.com