With the continuous improvement of the quality of life, our awareness of safety protection is constantly improving and improving, bid farewell to the traditional locks, use smart locks, give us a lot of convenience, are not before experience, here we introduce the next think song smart Lock function!
Sige smart lock company strength
It has the largest intelligent lock testing laboratory in China, a professional intelligent product R&D center and the most advanced professional intelligent lock production line. The company has gathered a large number of experienced R & D elites and management elites, the core team has more than 10 years of algorithm research, intelligent locks R & D, manufacturing and market development experience, master the skillful production technology and apply the international advanced lean production management model, its R&D and production of smart locks perform the most stringent quality management controls, adhere to the highest international and industry standards, and focus on the details of the quality of each place.
Sige smart lock technology advantages
The company's product technology application covers fingerprints, optics, high-frequency induction, electronic passwords, remote control, surface treatment and other disciplines. It has advanced independent intellectual property rights such as fingerprint algorithms, optical acquisition systems, and sensor technology source code. The company always pays attention to continuous R&D and innovation. The products have their own patents from appearance to structure, and have obtained more than 50 national appearance patents, utility models and invention patents. The main products now produced have all obtained FCC certification, CE certification, the Ministry of Public Security fingerprint lock class B anti-theft test reports, fire test reports and many other certifications.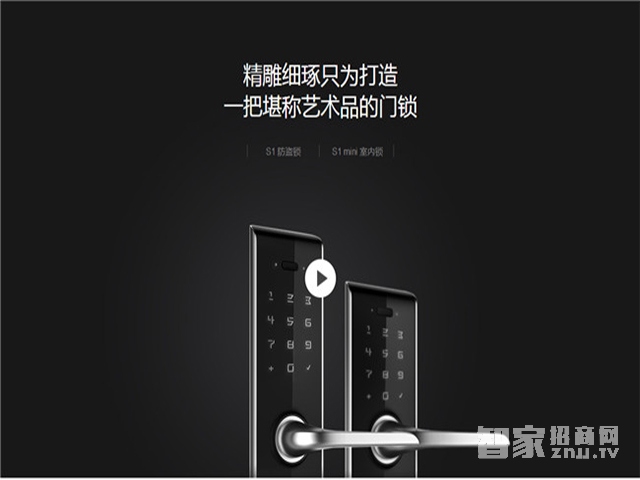 Smart song lock function
1. The program is mature and reliable

The core hardware adopts STMicroelectronics, and adopts the bank-level Swedish FPC1011 capacitive acquisition instrument, which automatically updates the advanced algorithm; effectively prevents the opening of the fake-day fingers, improves the drying environment in winter, and makes the user experience more comfortable.

2 standard size double fast anti-theft fire lock

The existing security door can be easily upgraded; the lock body adopts Class A fire protection standard design, and the key core components are all 304 cast stainless steel.

3. Patented gearbox deceleration clutch mechanism

Large thrust, long life and good reliability.

4. Anti peep pseudo password input method

6 fixed-length passwords, random numbers can be added before and after, the total number of bits can not exceed 18 bits.

5. Leaf structure lock

The open rate is very low, effectively preventing the tin-platinum from unlocking (12 blades with 4 differentials and theoretical key volume of 16.7 million).

6. Fingerprint, password, user ID number hierarchical rights management

With good security and convenient application; 5 administrator fingerprints, 135 ordinary user fingerprints, and 10 temporary user fingerprints, the administrator can add, delete, and clear fingerprints and passwords at any time for convenient management.

7. Low-power design, two groups of 8 batteries

Make sure the service life is more than 1 year.

8. Configure the Micro_USB data download interface

Unlock records can be queried and downloaded, making it easy to track the history of opening the door.
Related browsing
Article: Explaining the characteristics and technical parameters of Lingbao smart lock

Recommended: how to use smart home smart home smart home products

WIFI Smart Lock (http://zns.znjj.tv)-Professional smart lock agent joining website, providing the industry's most comprehensive intelligent fingerprint password lock joining agent, smart lock product library, smart door lock price, smart lock brand , smart lock manufacturers Daquan information, welcome to browse online consulting.

Melamine Particle Board is mainly used for furniture and carriage of bus, train.The bace&back are the Veneer surface, such as Okoume, Bintangor, Pine, Birch, Poplar, Pencil cedar, Maple, Cherry, White Oak, Sapele, Beech, Red Oak, Ash etc.Melamine paper is the most popular to be as the face board, it is abrasion resistant, heat resistant, fouling resistant, clean is simple.The Engineering wood is also as the face and back surface. It is more cheaper and beautiful, can reach the same wood grain effect as the veneer surface.And we have High Quality Particle board .LULI Group Co. Ltd, well known as the leading manufacturer for wooden, steel and paper products, located in Shouguang, Weifang, Shandong, China. Since the foundation in 1985, it focus on the production of Plywood , venner, MDF , Particle Board , Door skin , Blockboard , Finger joint board, OSB , paper, Steel etc.And we have Outdoor Melamine Particle Board.

Melamine Particle Board Details:

size:1220*2440MM 1250*2000MM 1525*2440MM 1830*2440MM

THICKNESS:9MM-40MM

MATERIAL:POPLAR, COMBINE, PINE

GLUE:E0, E1, E2

CERTIFICATION:CARB, FSC, CE

Melamine Particle Board

Melamine Particle Board,Melamine Faced Particle Board,Outdoor Melamine Particle Board,Melamine Laminated Particle Board

Luli Group Co.,Ltd. , https://www.cnluli.com