We all know that the decoration of the entire living room is a vast project, which includes the top decoration. The ceiling can beautify the interior environment, create a rich and varied space image, and create a more three-dimensional interior space, which is an essential component. section. But now there are many brands of ceilings on the market. Which one is better? Here we take a look at what are the top ten ceiling brands, hoping to give everyone a reference before the renovation!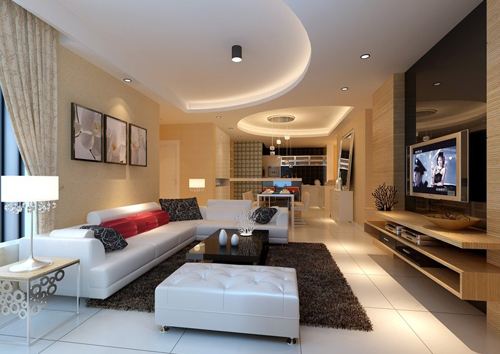 1, AIA

A name with a good meaning. This company was founded in 2003, but it has also been a small household electrical appliance for more than ten years. With this background, it has invested in the research and development of integrated ceiling products, and has driven the development of the entire industry to become an integrated one. The creator and leading brand of the ceiling industry. AIA invented the integrated ceiling in 2004, and the entire home improvement building materials market in Suwon. For more than ten years now, good products have become the trusted choice for millions of families.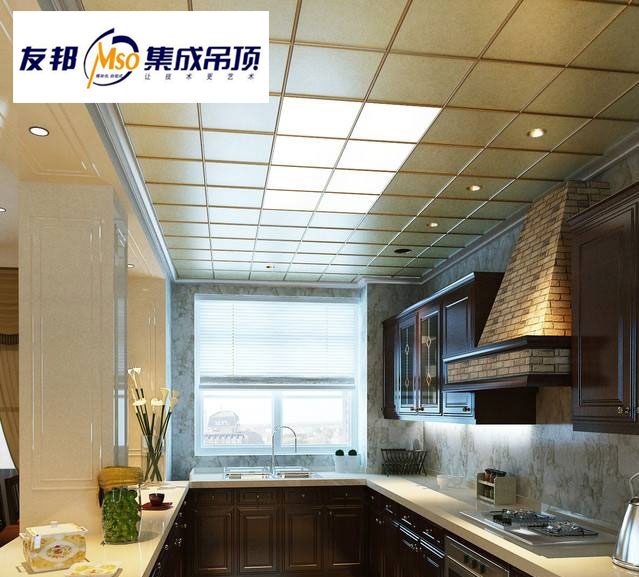 2. Aohua

This company was established in 1999 in Zhejiang, so the visibility in this area of ​​Ningbo is still relatively high. It is a state-level high-tech enterprise with a one-stop service for R&D, production, and sales. Aohua integrates indoor air conditioners, lighting, fresh air, intelligent control, and decorative materials to provide consumers with a green and healthy lifestyle. Aohua's products cover a wide range of fields such as indoor air conditioning, lighting, fresh air, intelligent control, and decorative materials. With its perfect service and quality, it has won the unanimous approval of many consumers.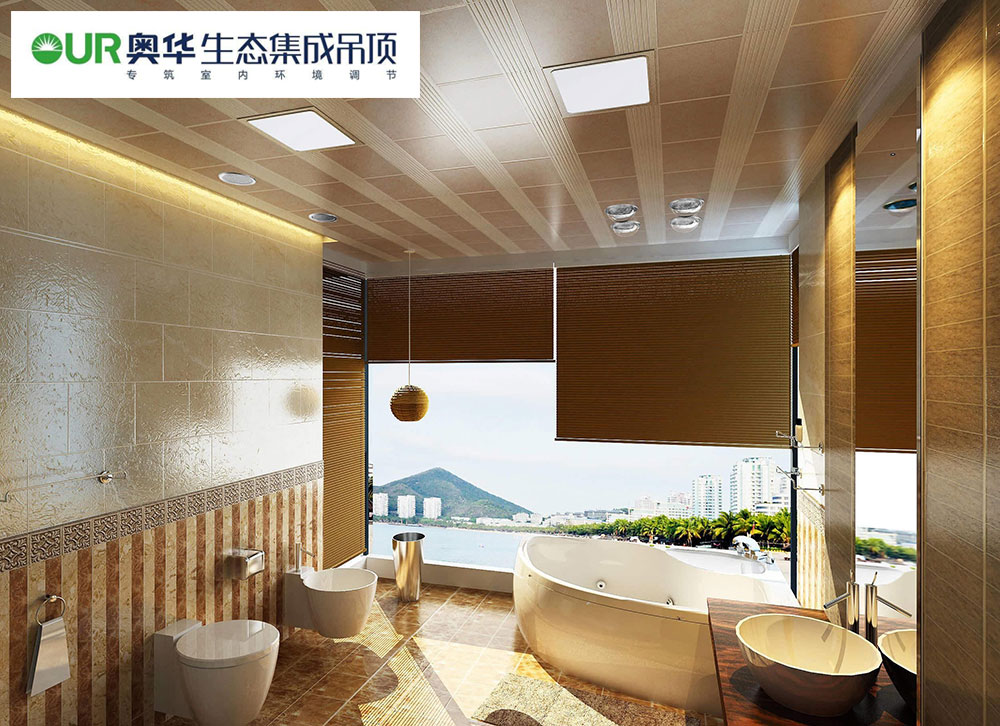 3, Aopu

This company was founded in 1993 and its headquarters is also located in Zhejiang Province. Its popularity in the area is very high and its reputation is also good. It is a modern science and technology industrial enterprise specializing in R&D, design, production, sales and promotion of ceiling materials for metal building materials. It has been committed to providing leading Chinese indoor ceiling solutions for many years and has become an influential brand in the Chinese ceiling industry. one.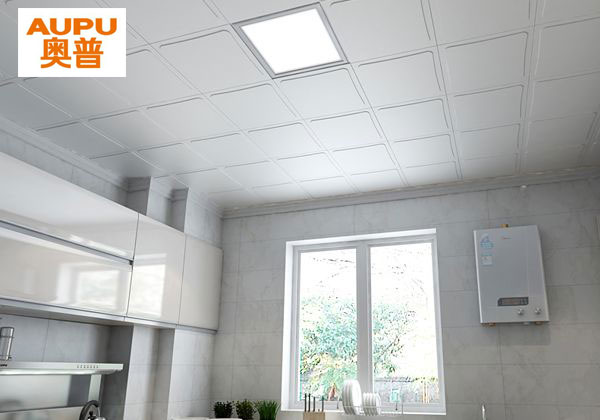 4, on top

The company itself is a company in the electrical service industry. This product was only produced in 2001 and has since become the leader in the integrated ceiling industry. Top brand focuses on creating a quality living experience, creating an integrated ceiling product that meets the pursuit of contemporary Chinese quality life, bringing a functional and artistic fusion experience to modern home life.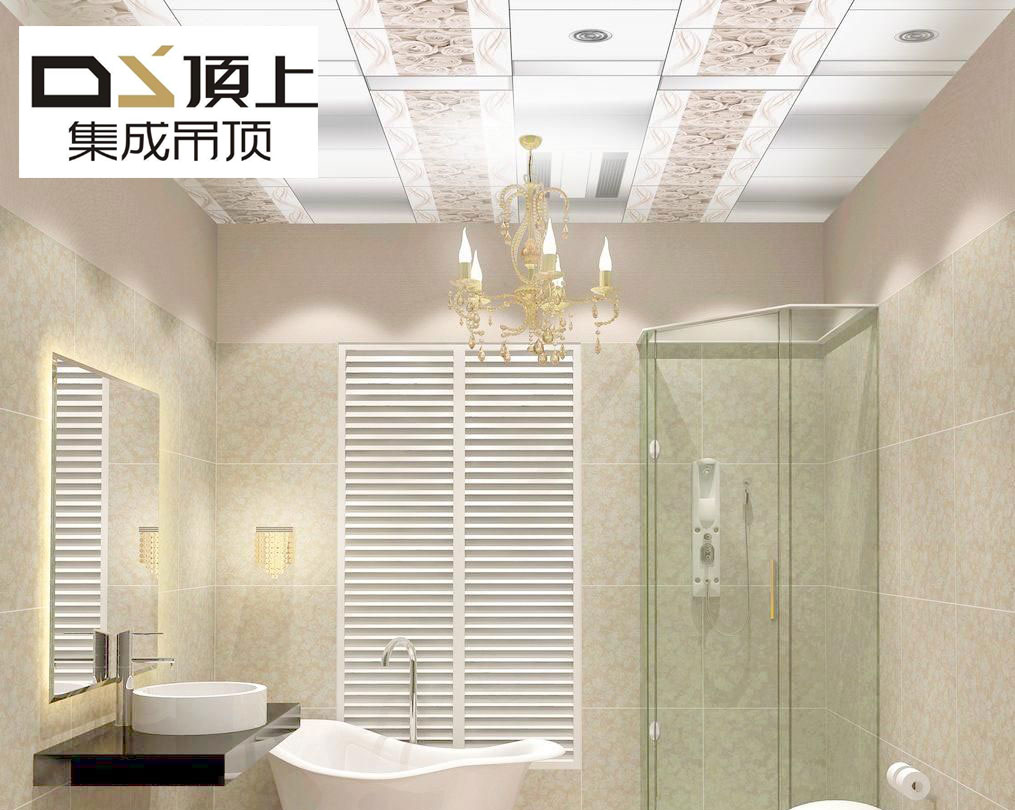 5. French Lion

Everyone in this enterprise should be familiar with it. Many physical stores are also found around it. It was officially put into the research and development of integrated ceilings in 2004. Only a few years after its development, the perfect sales network spread throughout the country. It is one of the largest production bases in the integrated ceiling industry. It has the most successful experience in the production, sales, and service of the integrated ceiling industry and contributes to the improvement of humanized living environment in China. One point strength.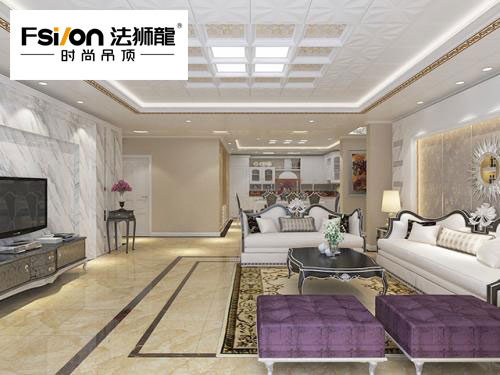 6, OULU Continental

It has integrated top ten brands of ceilings, representative products of green building materials in China, pioneered silver ion antibacterial ceilings, leading home furnishing and fixture ceiling solution providers, and large-scale aluminum ceiling producers. Guangzhou Oulu Building Materials Co., Ltd. (abbreviated as European Smallpox or Continental) started in 1988 and is a professional integrated ceiling company integrating R&D, production and sales, and brand operation. With reputation in aluminum curtain walls, ceilings, aluminum coils and other fields, it is one of the largest aluminum ceiling producers in the country.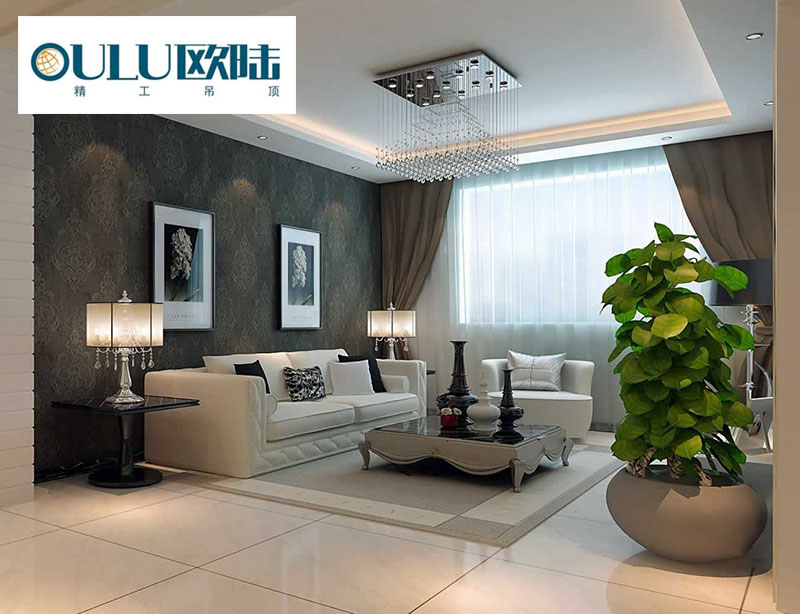 7, the top

Ten brands of integrated ceilings, pioneers of retro integrated ceilings, China's green and low-carbon environmental brands, integrated ceiling brand recommendation of the integrated industry, integrated ceiling industry standards drafting member units, China's overall home union chairman units.

Zhejiang Jinding Integrated Ceiling Co., Ltd., formerly known as Jiaxing City Jinding Electrical Technology Co., Ltd., is a professional integrated ceiling manufacturer with strong technical strength and advanced production scale in China. The company was established in 2006, and the company is engaged in the research and development of integrated ceiling products. The company is always in the leading position in the industry in design, production, and marketing, especially in the retro-integrated ceiling. As an innovative technology enterprise, it has obtained nearly 100 national patents and has the only R&D base for retro integrated ceilings in China. It has created a "vintage era" for aesthetic decoration integrated ceilings.

  
  

8, the top good Dsmile

Integrating the top ten brands in the ceiling industry, in 2016 China's top 100 kitchen and bathroom companies, based on the ceiling of the whole house, focusing on purification technology. Zhejiang Ding Shanmei Integrated Ceiling Co., Ltd. is a large-scale professional integrated ceiling enterprise integrating design, research and development, manufacturing and brand marketing. Its headquarter is located in Jiaxing, Zhejiang. Its "Ding Shan Mei" brand was established in 2006 and now has the industry-leading full-house purification ceiling product line. The country has a total of more than 350 specialty stores and more than 400 sales outlets.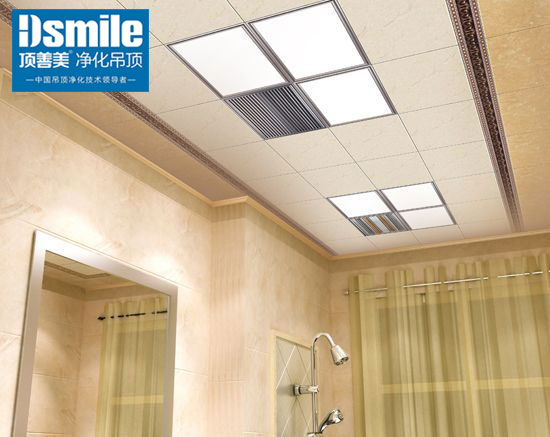 9, Elphi IERFEEL

Integrated top ten brands, professional overall ceiling, boutique kitchen ceiling suppliers, providing perfect home ceiling solutions, specialized in the European style of the whole house ceiling product development, manufacturing and sales of enterprises. Zhejiang Aierfei Integrated Home Co., Ltd. is a full-house refitting company that specializes in R&D and sales of integrated ceiling series and smart homes. It is one of the brands that has grown together with the integrated ceiling industry.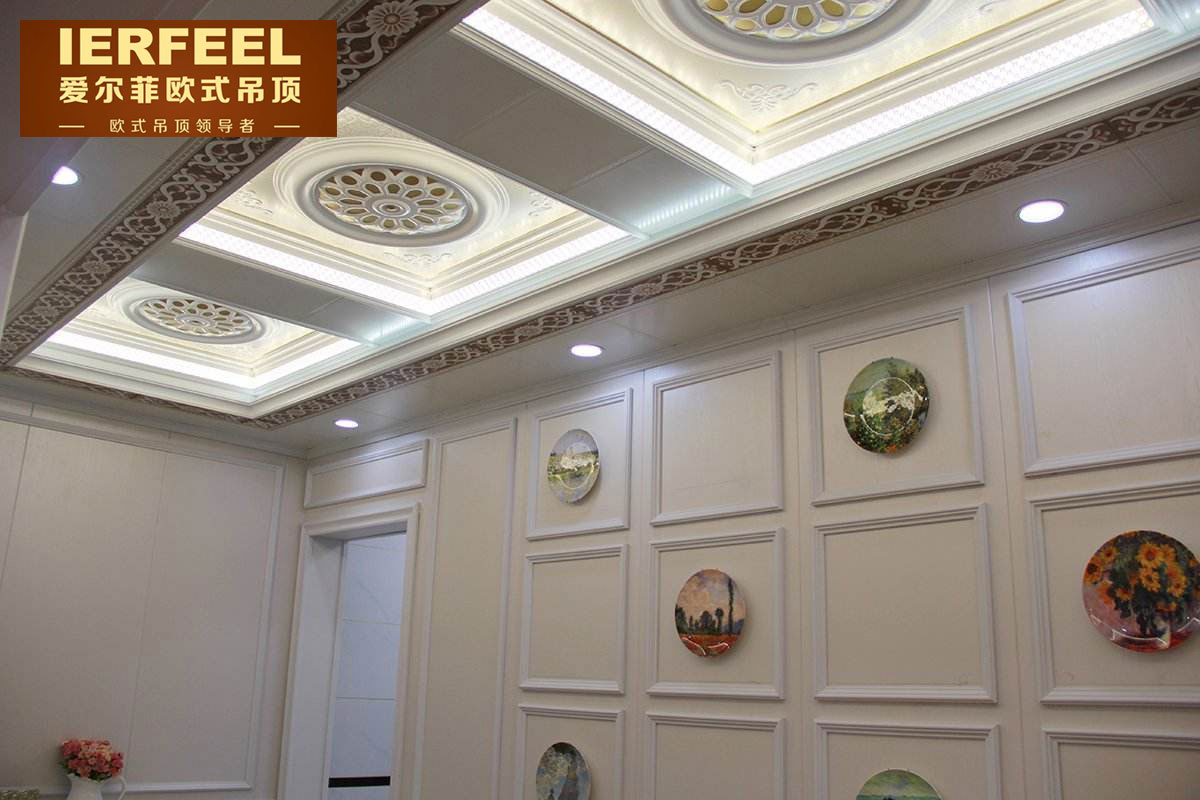 Ever since entering the integrated ceiling industry in 2006, Alfi has always adhered to the "excellent quality, exquisite life" brand concept, focused on providing consumers with "perfect home ceiling solutions", constantly developing new products based on consumer demand, providing updates A better and more perfect lifestyle is dedicated to enabling every family to enjoy the exquisite, comfortable, healthy, luxurious, stylish, and humane high-end quality life that is provided by Alfie's smart packaging.

10, Kellett suspended ceiling QILI

Integrated top ten brands, integrated drafting industry standard drafting unit, executive member of China Ceiling Decoration Material Association ceiling ceiling material branch. Keli, founded in 1999, is a leader in the ceiling of the living room integrated ceiling, and the leader of the American style ceiling. It integrates R&D, design, production and sales, and brand operation, and is committed to building a modern home environment that integrates quality and art with Chinese technology and environmental protection.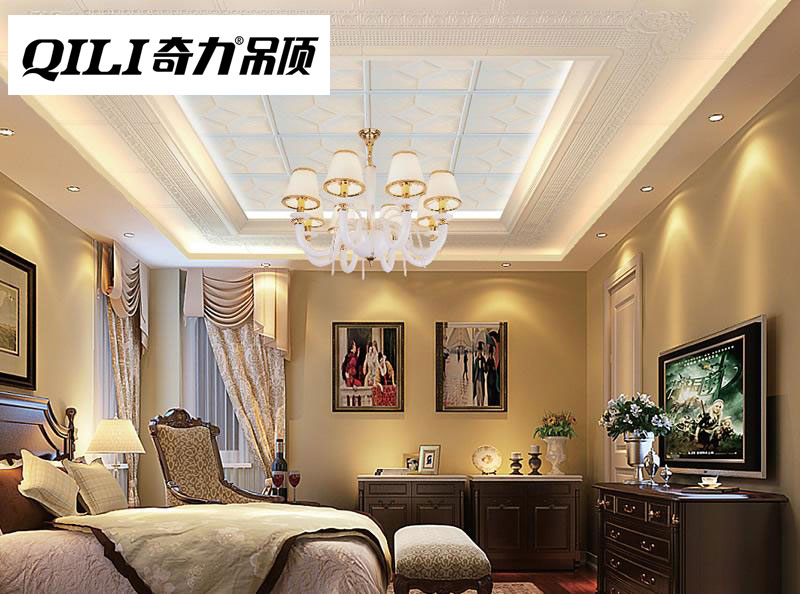 Editor's summary: The contents of the top ten ceiling brands have been shared with everyone. Due to the large number of ceiling brands and their uneven quality, it is recommended that you choose the brands with higher popularity when choosing ceilings, so that you will be more assured in all aspects such as quality service. For more decoration information, welcome to pay attention to this site.

Galvanized Wire For Construction,Low Carton Galvanized Wire For Construction,High Quality Low Carton Galvanized Wire,Galvanized Wires For Construction

Anping Deming Metal Net Co.,Ltd , https://www.wovenfence.nl